Why You Should Request a Due Process Hearing for Your Child's IEP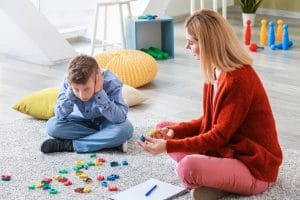 Parents of children with special needs or disabilities know that their children assistance to learn and reach their potential in the school setting.  Some school districts however do not or will not offer the services that these children need.  Federal and state law serves to protect these children but too often parents do not know how to take advantage of these laws.
The Individuals with Disabilities Education Act (IDEA) requires that every student with special needs have a written Individualized Education Program (IEP). The IEP is developed with a team of people including the child's parents and education professionals who understand the child's physical and emotional challenges, needs, and goals. The IEP must be reviewed each year to track how well the plan is working for the child. The IEP team will encourage and sometimes subtly pressure a busy, stressed parent to sign the IEP. Remember however a parent is not required to agree with the IEP's team recommendations. You can challenge it.
Parents have legal "due process" rights to help ensure their child's IEP is created, monitored, reviewed, and updated. Students may be entitled to an IEP if they are diagnosed with:
Autism
Intellectual disabilities
Orthopedic disabilities
Deafness
Visual impairments
Speech and language difficulties
Traumatic brain injury
Development delays
Other health disorders or disabilities
Tennessee dispute resolution processes
In Tennessee, there are three basic ways for parents to try to resolve disputes about their child's IEP. According to the Tennessee Department of Education, these three methods are:
Administrative complaints
Mediation
A due process hearing
Before using a dispute method process, you may:
Contact school/teacher/service provider to discuss the IEP.
Contact the school principal and request his/her assistance.
Request an IEP team meeting.
"Contact the director/supervisor of special education for the school system to make him/her aware of the concerns and provide the results of any contact with the teacher, principal, etc."
Call the Tennessee Department of Education office. Request the right to speak with an IDEA complaint investigator.
Unfortunately, filing for due process is often the best recourse for parents to ensure that their child receives the services that she or he needs.
Administrative complaint
Any person or organization alleging that the IEP requirements are not being complied with by a school district, the Tennessee Department of Education, or other public agency, can file an administrative complaint. An IDEA investigator will then investigate the complaint. The investigator may request additional records, documents, and may conduct a site visit. "The purpose of an administrative complaint is not to punish the school system; it is a way to ensure that the law is followed. Parents do not receive punitive damages, nor are school systems fined for violations."
The administrative complaint doesn't address issues of abuse or discrimination allegations. The local school system (but not the investigator) may need to address issues such as teacher assignments and promotion or retention issues.
Mediation
This process is a neutral voluntary way of resolving disputes and addressing the IEP plan. A qualified mediator works with the parents and school districts to try to create the correct IEP for the child. Mediation is generally more friendly, less costly, and less time consuming than a formal due process hearing. The parent and school generally have more flexibility in the issues they address, and the solutions they create, than in a due process hearing.
A due process hearing
An administrative law judge is assigned to resolve IEP disputes. The parents and school district present evidence about the child's education needs and plans for implementing those needs. Either a parent or a school district can request a due process hearing. The judge should be trained in special education law.
Some of the reasons parents may request an IEP due process hearing include the school district's failure to:
Follow a legal rule
Hold an IEP meeting
Review a child's eligibility for an IEP
Conduct an evaluation
Implement the IEP
Meet required deadlines
Examine the child's placement
Analyze the methods used to evaluate the child
Review a child's suspension or expulsion
Examine related services – such as specialists and school aides
Discuss changes to the IEP program
The decision of the administrative judge can be appealed to a state or federal court. The IDEA requires that hearing requests be filed within two years from the date you learn of the dispute. While the due process hearing is pending, the child is entitled to stay in his/her current placement.
If you attend the hearing and win, your attorneys' fees can be reimbursed.
Know your rights and do what is best for your child.
At the Law Office of Perry A. Craft PLLC, our Nashville education lawyer helps children and parents understand their legal rights – especially if a child has a disability or special needs. Often, we can help you resolve your claims with the school district. When necessary, we are ready to try your case before the appropriate judge. For help with any educational law concerns, call us at 615-953-3808 or fill out our contact form to make an appointment.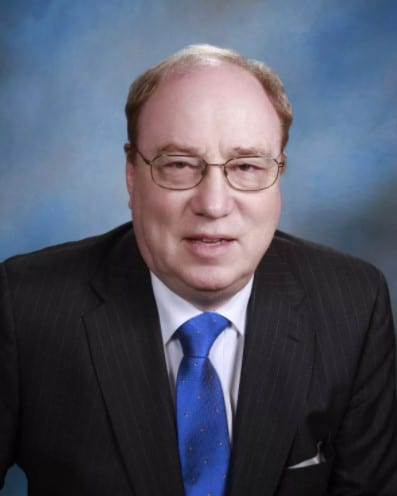 Perry A. Craft has dedicated his life to helping people in need. He has tried, settled, or resolved numerous civil and criminal cases in State and Federal courts, and has represented teachers and administrators before school boards, administrative judges, and the state Board of Education. Learn more about Attorney Craft.