Thinking about Buying a Franchise? Read This First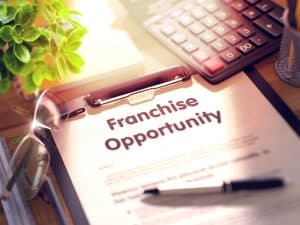 So you've decided to launch your own business. After analyzing your goals and capabilities, you decide purchasing a franchise is your best path to success. However, don't sign the contract just yet. Starting a franchise comes with a lot of due diligence, a 200-page disclosure document, a detailed contract that will almost certainly decidedly favor the franchisor, and a ton of other paperwork. Taking on this challenge without an experienced attorney could cost you dearly.
Let's talk a little about franchise agreements and how your Nashville business lawyer can help.
Pros of buying a franchise
The potential advantages and disadvantages of franchises. Franchises are often a safe business opportunity, which may carry built-in pros, like:
Reduced risk
Turnkey operations
Standardized systems
National advertising
Financial assistance
Ongoing R&D
Sales and marketing assistance
Uniform packaging
Of course, there are always cons, which can include a loss of control, conforming to the franchisor's demands, usually paying royalties and other fees regardless of your profitability, binding one-sided contracts, and being forced to take on the franchisor's business problems. You should also be prepared to understand how long it will take for you to break even and how long it will take to turn a profit, and plan accordingly. The franchisor is in control.
Look out for these red flags
When you're doing your research, be alert for any warning signs that a business franchise may not be what it seems. Signs that a franchise opportunity may be more trouble than it's worth include:
The franchisor is involved in litigation or arbitration
The franchisor is facing bankruptcy
The franchisor fees are unreasonably high
The franchise system is shrinking rather than growing
Former or current franchisees warn you to stay away
The franchise financials don't look strong
The franchisor is hard to contact
The franchisor offer little support
The franchisor is difficult to work with
Note: Many of these will be addressed in the Franchise Disclosure Document (FDD).
The Franchise Disclosure Document (FDD)
Once you've made the decision to purchase a franchise, it's important to consult with a Nashville business franchising attorney to ensure your contracts and agreements are proper and fair.
The most important contract you'll sign as a franchisee is the Franchise Disclosure Document (FDD). This is a document required by the Federal Trade Commission (FTC) which details how "the business relationship between the franchisee and franchisor will be conducted."
The FDD is about 200 pages and broken up into 20 plus sections, and you must review all of them before signing. These sections include information like:
·       How long the franchisor has been operating

·       Experience of the executive team in charge of the franchise system

·       Any history of litigation against the franchise

·       Any history of bankruptcy involving the franchise

·       Any initial fees charged to franchisees

·       Transparency regarding other fees and charges

·       Estimated investment, including working capital

·       Required purchases of goods and services

·       All franchisee's obligations

·       Conditions of any financing arrangements

·       Terms of pre-opening and ongoing assistance from franchisor

·       Any geographical restrictions from franchisor

·       Disclosure of registered trademarks

·       Disclosure of other patents, copyrights, etc.

·       Terms of participation in the franchise

·       Restrictions on what the franchise can sell

·       Terms on renewal, termination, transfer, and dispute resolution

·       Terms on public figures associated with the franchise

·       Estimated financial performance

·       Outlet and franchisee information

·       Three years of financial statements from the franchisor

·       All other contracts specific to the franchise

·       Review of all disclosures, business decisions, and additional information
We've talked about franchise agreements before, but it's worth taking a look at again. FDDs almost always benefit the franchisor, and they may tell you the terms are unnegotiable. This may not be true – and our business attorneys can work with you to negotiate any unfavorable terms.
How can a Nashville franchising attorney help me negotiate?
Your attorney will look over your FDD and other contracts to ensure you start your business in the strongest position possible. Some of the ways your lawyer can help negotiate your franchise terms include:
Royalty payments. Because some franchisors collect their royalties through automatic withdrawals, this can make some months financially stressful. Often this payment schedule is negotiable.
Right to close. If your business isn't as successful as planned, you may be obligated to continue until you can sell your franchise. You may be able to negotiate a right to close down sooner.
Litigation and statute of limitations. Some contracts require mediation before a franchisee can move to litigation. This can leave you very little time to file a lawsuit if mediation fails. Your attorney can ensure these periods do not overlap or conflict.
Non-compete clauses. You may be prohibited from launching another business or franchise by these types of clauses. Ensure your agreement is not overly restrictive before signing.
Right of first refusal. When and if you want to sell your franchise, the franchisor typically can buy it back or allow a new owner to take it over. However, with right of first refusal, they can potentially deny a high offer and then buy it back for less. Beware of these loopholes.
Territories. Make sure you're aware of your franchise's territory, and that it's as large and as close to populated areas as possible.
Starting any type of business can be a risky endeavor, but starting a franchise without due diligence is a preventable risk. If you're thinking about purchasing a franchise and need an attorney to look over your contracts, or need a strong advocate to negotiate for you, talk to the Law Office of Perry A. Craft, PLLC. We know what it takes to get your business off on the right foot, and do the legal work you need to meet your goals. Before signing anything, call us or fill out our contact form today. We represent clients and businesses throughout Nashville.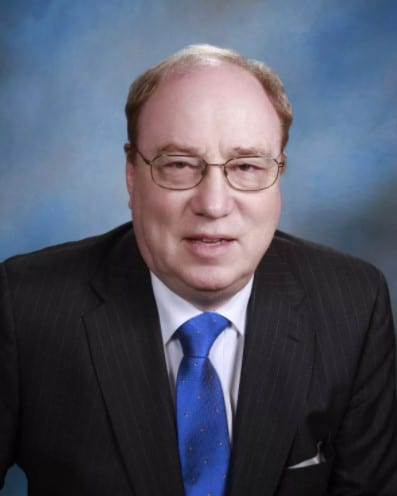 Perry A. Craft has dedicated his life to helping people in need. He has tried, settled, or resolved numerous civil and criminal cases in State and Federal courts, and has represented teachers and administrators before school boards, administrative judges, and the state Board of Education. Learn more about Attorney Craft.