Are You a Social Media Influencer? You Need a Business Lawyer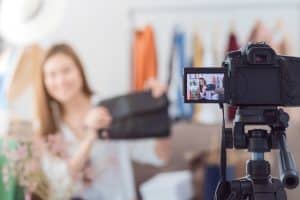 As social media has evolved over the past decade, especially with apps like Instagram and TikTok, many enterprising individuals have found they can make a living by becoming an "influencer." Social media influencers typically have hundreds of thousands or millions of followers, which means that the influencer is quite valuable for advertisers, who want to get their products and services in front of those millions of viewers. The biggest social media influencers can also find a level of fame in their own right.
One of the unique things about internet fame is that it can happen in an instant. A person can upload a video, go to bed, and wake up an internet sensation and influencer. If this happens to you – and it could happen to anyone – consider getting a Nashville business attorney on your side immediately. Whether you've been building your social media presence for years, or things are moving too quickly to keep up, it is important to remember that the wider your reach, the more susceptible you are to legal issues.
What does a Nashville social media influencer attorney do?
Social media influencers are often brand ambassadors for products – receiving compensation in either the form of money, services, or products in exchange for endorsing or recommending said products. The Federal Trade Commission (FTC) enforces their standards for social media influencers in the same manner as they do for all forms of advertising.
Your business attorney helps ensure you meet certain legal and truth-in-advertising requirements – and practical issues – while running your business, some of which include:
Disclosure of compensation for endorsing a product
Not endorsing products you have not tried yourself
Not making false claims
Not using deceptive tactics to trick consumers into signing contracts without consent
Backing up claims of fact with research studies
It is also against FTC rules to use another individual's name or likeness when promoting a product without his or her permission. A lawyer can also help you determine when this is or is not appropriate.
In addition to the Federal Trade Commission, state laws may apply and impose additional requirements or give others the right to sue you for claims that are misleading or that you cannot substantiate.
Legal issues for social media influencers to consider
Whether you are just starting out or your social media presence has grown into a full-fledged business, to ensure compliance and avoid legal headaches down the line, take the following into consideration:
Your social media handle. Have you checked to ensure your name/brand isn't already taken or copyrighted or trademarked? Infringing on someone else's trademark, even unknowingly, can land you in legal hot water and destroy the brand you have spent years building. Make sure you get it right the first time. Your Nashville attorney can help.
Disclosure of sponsorships or partnerships. Part of being a businessperson is collaboration. However, the FTC requires you disclose this relationship to your audience if you are receiving a complimentary product, compensation, or if you have a business or personal relationship with your collaborator.
Reporting your income. Making money online is still making money in the eyes of the IRS, which will demand that you report income and pay taxes. If you fail to do so, you can face serious consequences.
Copyrighted works. Copyright protections can get complicated. You may hire a photographer for a certain product photoshoot, but those pictures may only be allowed to be used in specific posts. It is important to have an attorney who understands the applicable law to avoid potential lawsuits for copyright violation. Your Nashville business lawyer can also represent you in court if your likeness or brand is used online without your consent.
Defamation. Although it may be tempting to compare a product you are endorsing to others on the market by saying other products don't work, you may find yourself accused of defamation or other claims. Understanding how to present information with factual critiques is key to a valuable brand. Influencers must also take care in how they speak about others – i.e., not making statements that could potentially and unlawfully harm a person's reputation.
Why do I need a Nashville social media influencer attorney?
Building and maintaining your online presence is a lot of work. Worrying about legal issues and contracts is likely not in your wheelhouse and it shouldn't have to be. Working with a social media influencer attorney can put your mind at ease about the business side of your brand and let you focus on making content and connections. Our legal team:
Reviews contracts and explains legal jargon. Contracts are an important part of the influencer experience. You have likely been offered some type of contract for sponsored posts, and this should outline things like whether it is a collaboration, whether you will receive compensation, the number of posts, exclusivity, etc. Our attorneys will work to ensure your contracts contain proper and reasonable terms, and protect your brand and likeness.
Protects intellectual property. Your posts, videos, photography, artwork, and logo all count as intellectual property. We can help you protect them through trademarks and copyrights. In some cases, you can even copyright your original hashtags and dance moves. We can help.
Protection from product liability. When selling a product online, you want to ensure that it is safe for consumers. Look no further than July's "Pink Sauce" controversy, when an entrepreneur began selling her homemade dipping sauce on TikTok. She raised online alarms when viewers noted she was shipping sauces containing milk ingredients without refrigeration requirements. Per Today, "These risks are why the Food and Drug Administration closely regulates the sale of condiments and sauces, requiring anyone who wants to sell them to the public by obtaining food facility registration."
No matter where you run your business – in the boardroom or online – it is important to do everything by the book to ensure it stays successful now and in the future. Having an experienced social media attorney on your team can anticipate issues before they occur. Talk to a Nashville business law attorney at The Law Office of Perry A. Craft, PLLC today. Please call 615-953-3808 or fill out our contact form to get started.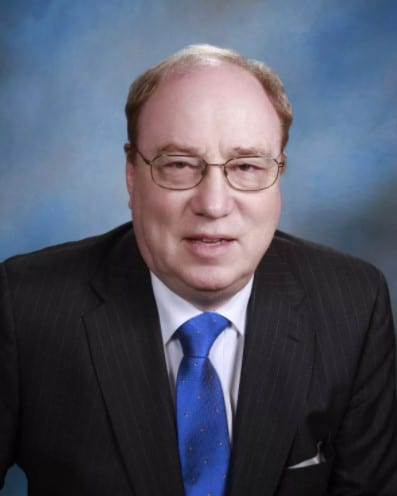 Perry A. Craft has dedicated his life to helping people in need. He has tried, settled, or resolved numerous civil and criminal cases in State and Federal courts, and has represented teachers and administrators before school boards, administrative judges, and the state Board of Education. Learn more about Attorney Craft.