When Social Media Meets Zero-Tolerance Policies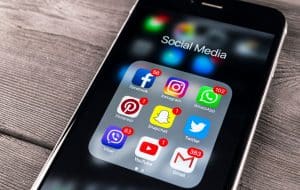 Tennessee state law requires that schools create zero-tolerance policies for students. Zero-tolerance, in essence, means that schools will not permit students to bring or use any drugs or weapons to their schools or on school busses. The zero-tolerance law also applies to the "battery" of the teachers and staff. Students who violate their school's zero-tolerance policies will be severely disciplined.
The Tennessee zero-tolerance law requires that the local and county school districts draft and file their policies with the Tennessee Commissioner of Education on a yearly basis. Students and parents should be given a copy of the policies at the start of each year so they understand what conduct is prohibited and what the consequences for violating the zero-tolerance policies will be.
While the overall intent of these policies is to provide for the safety of students and school personnel, the policies do raise concerns. The policies are often vague, especially when it comes to what conduct constitutes a "battery" or assault of a school staff member. They may also violate students' Constitutional rights, especially when the actions happen off school grounds or on social media.
New conduct that may result in violation of the zero-tolerance laws
The Tennessee zero-tolerance laws and school policies can't always keep up with changes in how the security of students and school staff may be at risk. Several recent examples illustrate conduct that "may" be in violation of school policies, but generally requires more scrutiny to define the inappropriate conduct and the penalties for students who engage in the inappropriate conduct. Let's examine two specific instances involving a local high school.
Vaping policies for students
According to Fox 17 WZTV Nashville, some high school students may face suspension if they are caught vaping. According to the American Heart Association, vaping is "the act of inhaling and exhaling the aerosol, often referred to as vapor, which is produced by an e-cigarette or similar device." E-cigarettes produce an aerosol as opposed to traditional cigarettes that produce tobacco smoke. The aerosol generally contains toxic chemicals which have been linked to heart disease, cancer, and respiratory illnesses.
Some high schools updated their student handbook to prohibit vaping which, according to the school, is becoming common in school bathrooms. Students who violate the non-vaping requirements will be suspended or sent to alternative school.
The relationship between the handbooks and the zero-tolerance policies that must be submitted at the start of each year is unclear. The consequences are clear. A student who is caught vaping will be suspended. In some ways, this policy is no different from anti-smoking policies. The problem, however, is that mere possession of a vape pod may lead to a suspension, even if the student does not have a vape pen on him or her. As vape pods pose no direct threat on their own (unlike lighters or matches), to many, this seems a bit extreme.
TikTok challenges
TikTok is a social media platform. Gallatin High School also told Fox 17 that it is having issued with TikTok challenges as well, citing the "Who Want Smoke" challenge in particular.
The challenge prompts users/students to raise their cellphone "like a gun toward the camera as if about to shoot, often using a slow-motion filter." The trend became popular last year. It has raised concerns that the TikTok challenge glorifies guns and threatens the security of students. As such, some high schools have also banned this challenge, saying it violates the zero-tolerance policy.
The problem here is that the new handbooks do not address people who point phones. Though the school allows itself some leeway when it comes to labeling something a dangerous weapon, the TikTok challenge does not, in any way, fit the parameters set by the school. And while we agree that this particular trend is in poor taste, a solid argument can be made that performing this challenge does not violate a zero-tolerance policy.
Some of the problems with the Tennessee school zero-tolerance policies
While zero-tolerance may sound good in theory to parents, it is not necessarily good in practice for anyone:
The policies may not be clear. Students should understand what acts are prohibited and what acts aren't. School policies cannot be vague.
The students should be able to assert their defenses. Before a student is disciplined, the school should have to prove the student did indeed violate the policies. Students should have a right to present their version of what happened. There should be some type of hearing process where the student can assert his/her rights.
School discipline should aim to rehabilitate, not punish. The juvenile justice system, for example, generally focuses on rehabilitating students in addition to disciplining them. School boards should do the same. There is a danger in suspending or disciplining students too harshly.
Zero-tolerance policies are not always even-handed. Students should be treated the same no matter their background or whether they have a disability. For example, if a student has mental health or substance abuse problems, there should be a focus on giving the student psychological help and substance abuse counseling. A trivial or minor violation of a zero policy offense is often treated the same as a major and more serious violation.
Parents should have the right to be involved in the disciplinary process. Students should have the right to show they did not violate the policies. Students should also understand the full consequences for each type of violation.
At the Law Office of Perry A. Craft PLLC, we fight for students and parents. Our lawyers understand that students shouldn't be treated like adults. The safety of other students and school personnel needs to be balanced with respecting a student's rights and ensuring that discipline is met with guidance. Attorney Perry A. Craft has been fighting for Nashville residents for more than 40 years. If your child is facing disciplinary action due to any zero-tolerance or school policy, call our office at 615-551-5565 or complete our contact form to speak with an experienced strong criminal defense lawyer.