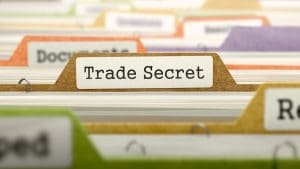 Many businesses and corporations have trade secrets. McDonald's secret sauce, KFC's 11 herbs and spices, Google's search algorithms, your company's customer list, and other corporate keys to success are kept under wraps as part of a company's business assets – all protected under law. Although one might think a patent holds this type of proprietary information, patents do not last forever. Trade secrets, on the other hand, can prevent a company's protected information from disclosure indefinitely.
Trade secrets are a form of intellectual property (IP), which companies and business owners use to guard the information that makes their business unique. This IP can be anything from a line of code to employee training methods – anything with economic value that helps a company succeed. From the smallest enterprise to the largest corporation, when trade secrets are unlawfully revealed or shared, it can threaten the success of a business. An experienced attorney can help.
Trade secrets, explained
Up until 2016, civil trade secret cases fell under state laws, which could vary from state to state. However, that year, the Obama administration passed the Defend Trade Secrets Act (DTSA), federally standardizing these regulations. The DTSA defines trade secrets broadly and as follows:
All forms and types of financial, business, scientific, technical, economic, or engineering information, including patterns, plans, compilations, program devices, formulas, designs, prototypes, methods, techniques, processes, procedures, programs, or codes, whether tangible or intangible, and whether or how stored, compiled, or memorialized physically, electronically, graphically, photographically, or in writing if (A) the owner thereof has taken reasonable measures to keep such information secret; and (B) the information derives independent economic value, actual or potential, from not being generally known to, and not being readily ascertainable through proper means by, another person who can obtain economic value from the disclosure or use of the information.
Business owners may take legal action under the DTSA when an individual or another company propagates or disseminates their trade secrets, also called "misappropriation." Misappropriation can include:
Acquiring a trade secret by a person who knows (or has reason to know) the secret was acquired by improper means
Disclosing or using a trade secret without express or complied consent
If the courts find misappropriation of a trade secret, they have the power to provide a variety of remedies, including injunctions and damages. The DTSA also offers whistleblower protections to employees who report violations and misappropriations of trade secrets.
How can my business protect its trade secrets?
Protecting your trade secrets is not a single action, but an ongoing process of which your company must always be aware. One key way to keep your trade secrets within the confines of your business is through the use of non-disclosure agreements (NDA). These types of business contracts, between your company and employees, contract workers, and vendors, state exactly what trade secrets and information are barred from disclosure. You can specify the time period and other details within the contract.
Trade secrets have no time limit or expiration, which means you can protect your trade secret for the life of your company. Patents, on the other hand, expire. Copyrights last for the life of the author plus 70 years. Talk to your attorney to determine the best and most secure option for your company.
What is NOT a trade secret?
Not everything is a violation of trade secret law, so it is important to understand its limitations. The following may not be considered grounds for legal action:
Independently developing the information contained in your trade secret
Reverse engineering (working backwards) to determine how your product was made
Analyzing publicly available products to discover secret information
Even if, for example, an intern mistakenly publishes a trade secret online but immediately takes it down, anyone who gained access to that company secret – even for a minute – likely did not commit an illegal act for using that information. However, only your attorney knows for sure.
What if another company steals my trade secrets?
Remedies for a successful trade secret theft case depend on the specific circumstances of the claim. However, common judicial remedies include:
Damages to compensate your business for losses related to the misappropriation of trade secrets
Royalties for the defendant's use of your trade secrets
Punitive damages in cases where the use of trade secrets was particularly malicious or intentional
Court orders preventing future misappropriation
Most cases of trade secret misappropriation are handled in civil court. However, the U.S. Department of Justice steps in when an individual or company engages in economic espionage, when theft of trade secrets cause a threat to the economic security of the United States. A conviction of economic espionage can result in up to 10 years in prison and fines of up to $250,000, or up to $5 million for business organizations.
At the Law Office of Perry A. Craft, PLLC, our legal team can help with your company's business law matters. Attorney Craft helps protect your trade secrets, patents, and copyrights to ensure your business venture succeeds. Contact our Nashville offices today to schedule an appointment and find out how we can work with you to meet your business goals. Call 615-953-3808 or fill out our contact form.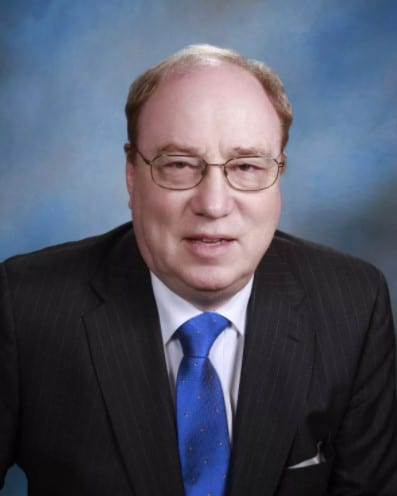 Perry A. Craft has dedicated his life to helping people in need. He has tried, settled, or resolved numerous civil and criminal cases in State and Federal courts, and has represented teachers and administrators before school boards, administrative judges, and the state Board of Education. Learn more about Attorney Craft.