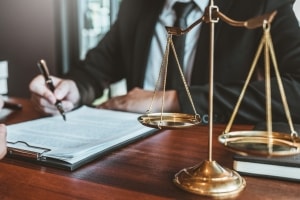 If you are thinking of starting a business, there are legal pitfalls and traps you should avoid. Find an experienced and trusted business attorney to write and review the contracts for your business. If you sell goods or services to the general public, your form contracts should specify the goods to be sold and work to be performed, state the price and key terms, limit your liability, and consider a host of provisions to protect you from an unhappy customer. Too often, a business learns an expensive lesson by failing to have in place solid contracts.
Experience matters when creating a contract that will hold up in court
Business owners who tend to write and review their own contracts many only look at them for profit, loss, and marketing purposes. There are, however, other factors to consider. What is good for you may not necessarily hold up under the law, and if your contract is legally vague, you could find lose a lawsuit and be left holding the bag. When you work with a lawyer knowledgeable about business law, contract language can help protect your business and give you the upper hand in dealing with unreasonable customers.
The same is true if a vendor, contractor, or other company approaches your business with a proposal attached to a contract that they ask you to sign. The contract presented to your company from an outsider was likely written with the best interest of that company in mind, not the best interests of your company. Having your attorney review both the proposal and the contract ensures that you are not unintentionally agreeing to harsh terms and conditions. If you need to make revisions or adjustments, your business attorney can advise you accordingly and tell you the risks.
Do your contracts meet state and federal regulations?
Depending on the industry in which your business operates, your contracts might include clauses that need to meet state and federal regulations. A business law attorney will be able to review the contract to make sure it complies with state and federal regulations that your company must follow in its operations.
If you are looking to start a business in Nashville or need contract review, work with an experienced attorney. There are too many risks involved with writing and reviewing business contracts yourself. Consult with The Law Office of Perry A. Craft, PLLC. Call 615-239-1899 today or complete the contact form to schedule a consultation.