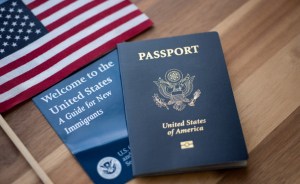 Applicants for citizenship must meet several including residency requirements. Applicants usually must live in the US for five continuous years before they can apply for citizenship. Qualified spouses must live in the US for at least three continuous years.
Continuous residence means that the applicant stayed in the country. Applicants who leave the country during the years before they apply face some risk that their application may be denied depending on the nature and length of the absence.
Applicants for citizenship must show that they were physically present in America for most of the 60 months before applying.
According to the US Citizenship and Immigration Services, "an applicant must also establish that he or she has resided in the state or service district having jurisdiction over the application for three months prior to filing."
Extended absences
Extended absences mean the applicant is continually away from the country without reentering it. The length of the extended absence affects the overall residency requirements:
If an applicant resides outside of the United States for more than one year, the application will be in serious jeopardy;
Extended absences of six months or less may be acceptable provided the long-term monthly requirement is met; and
Applicants who live abroad for more than six months but fewer than 12 months face additional hurdles.
Absences of more than six months are "presumed to break the continuity of such residence."
Absences include "any absence that takes place prior to filing the naturalization application or between filing and the applicant's admission to citizenship." The applicant's intent is not relevant. The key factor is just whether they were physically absent from the country. Some evidence that can be used to justify the absence so that it doesn't count towards the six-month time includes:
The applicant kept his/her US employment and didn't obtain foreign employment
The immediate family of the applicant remained in the United States
"The applicant retained full access to his or her United States abode"
Exceptions to the residency requirements
The Immigration and Nationality Act does allow for the following exceptions if the applicant:
Is a member of the US military or the US government;
Is a contractor of the US government;
Is conducting research at a "recognized American institution of research;"
Works for a public international organization; and/or
Works for a an "organization designated under the International Immunities Act."
Applicants who meet one of the approved exceptions will need to file additional forms.
Perry A. Craft has been a lawyer for more than forty years. He handles a broad range of immigration issues. To learn your legal rights and to speak with a strong advocate, please call us at 615-953-3808 or use our contact form to make an appointment.