Tips for Buying a Used Vehicle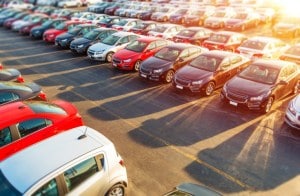 Motorized vehicles are extremely important in the United States; we rely on them as transportation to work, to school, to church, to the grocery store, and more. Nevertheless, not everyone can afford or chooses to purchase a brand new vehicle.  As a result, some people turn to buying a used car, truck, or SUV.
Buying a used vehicle is not a process you should take lightly. Therefore, when buying a used vehicle, you should decide how much money you can use to buy a used car, decide what way you will pay for the used car, and choose the used car that best fits your needs; for example, a young parent with young children may choose to buy a used minivan or SUV.  In addition, look for a used vehicle that requires less maintenance; carefully examine the costs to purchase a used vehicle and the costs for the likely repairs it will require; do research on the vehicles, which you may purchase, in general and on the particular vehicle that you choose; make a list of potential used cars; find used vehicles that are on sale near you; read  websites, magazines, and/or books about the used car that you are thinking about buying; visit car lots; find out how much the potential used car is worth; and get the vehicle history report in order to find out whether your potential used car has a clean title, has endured any accidents, or the like. You also should call the seller and ask him or her questions about the vehicle; test drive the vehicle; get the purchasing price that benefits you the most; make the payment; do the paperwork properly and correctly; have a professional inspect the used vehicle thoroughly before you purchase it; watch out for used vehicle scams; consider all your options regarding buying a used car from a dealership, from a third party, out of state, or online; and be informed about the taxes and fees associated with purchasing used vehicles. Purchasing a used vehicle does not mean you are free from any other fees regarding buying a vehicle, both new and used.
Do not forget to shop for financing.  A lower interest rate can save you thousands of dollars.
Before you buy a used vehicle, find an independent mechanic to examine the vehicle for problems or issues.
Finally, do not fall in love with the car. Fall in love with a good deal.
If you end up with a used car that has problems, such as not passing inspection and breaking down too quickly, or has other major issues, you may have legal remedies and may not be stuck with it. For more information, contact Nashville Attorney Perry A. Craft.