Tips for Buying or Leasing a New Vehicle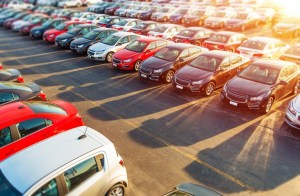 Passenger cars, trucks, and SUVs are the principal mode of transportation in Tennessee and throughout the United States. People generally own or lease the vehicles they drive.  They purchase or lease their vehicles as either brand new or used.  Buying or leasing a passenger vehicle is a major expense for most people.  Thus, before buying a vehicle, you should be prepared because the automobile dealership salespeople are prepared.
When buying a new car, SUV, or truck, know how to shop.  Find information from independent and reliable sources.  Find out if the model of the car or vehicle for the year that you are going to purchase or lease is reliable or if other similar vehicles have a record of costly repairs.   Narrow the choices and cap the amount of money that you will spend and finance. Consider the cost of financing and shop around; you do not have to finance through the dealership.  Consider visiting dealership websites and/or dealerships in person. Know when you have reached the purchasing price that is appropriate for you. You also should know the difference between leasing a car and buying one and the difference between selling your old vehicle and trading it in for your new one. They are two separate transactions.
Learn about car financing (how many years will you pay for your vehicle and what the interest rate is), warranties, and insurance; get car insurance if you do not have it already; think about all your purchase options thoroughly; and take potential new vehicles for thorough test drives. In addition, you should acquire a preapproved car loan, which will give you an interest rate to compare with other interest rates and allow you to have more pocket money; have a trade-in plan if you decide to trade in your old vehicle; review your purchasing and financing deals; close your purchasing and financing deals; and ensure that your new vehicle has no dents, a full gas tank, etc. after your new vehicle is delivered to you.
Leasing a new vehicle may seem attractive to you because of the associated lower payments and other conveniences; however, you must live with limitations, such as less mileage and frequent routine maintenance. In addition, look at the agreed purchasing price closely and watch out for any other fees other than the lease rate. Moreover, you should refrain from signing a lease contract agreement unless the end value is clear and present in the contract. Buying a new vehicle, however, offers less immediate convenience than leasing a new vehicle does but offers more potential long-term benefits.
Trading in your old vehicle for your new vehicle is often fast and requires that the dealership personnel take care of all the paperwork. In addition, trading in your old vehicle is also helpful if the interest rate on your car loan is higher than your old vehicle's monetary value. However, you likely will get a smaller amount of money than the amount of money you would get if you simply sold your old vehicle yourself.
Selling your old vehicle instead of trading it in for your new vehicle allows you to get more money faster, but you must be patient and have great judgment regarding the asking price. In addition, you yourself must ensure that your old vehicle is presentable to potential purchasers and that your old vehicle abides by all state laws and regulations regarding vehicle sales and the like. Moreover, selling your old vehicle yourself could make you cross paths with some questionable and unlikeable individuals.
Check other websites or sources to determine the dealer's costs for the vehicle.  A dealer may try to sell you extras or impose other fees.  Do not hesitate to negotiate with the dealer.
Most importantly, do not fall in love with a car, truck, or SUV. Fall in love with the best deal.
If the new vehicle you purchased or leased turns out to be a lemon or to be in the shop too often or if you were defrauded, know:  There may be legal remedies available to you. If you have questions and/or concerns about car financing, purchasing agreements, etc., talk to a lawyer. For more information, to have your questions answered, and to have your concerns addressed, contact Nashville Attorney Perry A. Craft.