Reasons for Deportation Explained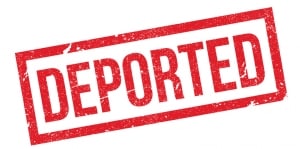 Deportation means being returned or sent back from the U.S. to your home country. American citizens cannot be deported; however, if a person born in a foreign country fraudulently obtained his or her citizenship, he or she can be deported. Undocumented immigrants (those who entered the U.S. illegally) are subject to being deported at any time. Permanent residents who entered legally and have a nonimmigrant visa or a green card may also be deported under certain circumstances usually related to committing crimes.
Why someone could be deported
There are a number of statutory reasons for deportation. They include:
The individual violated the terms of their visa, green card, or other their legal status is in question.
The individual should not have been admitted when they entered the U.S. in the first place. Permanent residents may leave for less than 180 continuous days and re-enter without worrying about admissibility unless they committed certain crimes.
Permanent status was conditional and the condition ended.
The individual knowingly helped to smuggle another alien into the country when he or she entered, before entering, or within five years after entering.
He or she committed marriage fraud to avoid immigration laws.
The individual was admitted based on a marriage within two years of getting their green card, and then annulled or ended the marriage within two years–unless they can show a valid reason for terminating the marriage.
He or she was convicted of one or more crimes involving "moral turpitude."
He or she has been convicted of a drug-related crime in the U.S. or elsewhere, unless it was for possession of under 30 grams of marijuana.
After admission, the individual was convicted of an aggravated felony.
He or she failed to register as a sex offender.
The individual was convicted of "high-speed flight from an immigration checkpoint."
The individual was convicted of certain types of firearms offenses.
The individual was convicted of treason, sedition, espionage, or sabotage offenses punishable by more than five years.
The individual has a conviction, violation, or conspired to commit certain types of improper conduct related to family abuse, violence, or neglect; human trafficking; entry documentation fraud; the Military Selective Service Act; the Traveling with the Enemy Act, or certain travel restrictions.
He or she failed to timely provide certain information, such as a change in address.
He or she made false representations about citizenship, unless certain exceptions apply.
Causing endangerment to national security.
Engagement or involvement with terrorist activity.
Participation in abhorrent acts, such as Nazi persecution, torture, genocide, or other specific abhorrent acts.
They voted illegally in an election prescribed by local, state, or federal law, unless they reasonably thought they were a U.S. citizen.
The individual's presence in the country could seriously affect foreign policy.
He or she became a public charge within five years of entry.
Before being deported, permanent residents do have the right to a hearing. In some cases, a waiver may be possible. The list is general and does not include every possibility or term. An experienced Nashville immigration lawyer understands the exact law that applies to your situation or that of a loved one. At the Law Office of Perry A. Craft, we aggressively seek to hold the government and immigration authorities to the letter of the law. For help, please call us at 615-953-3808 or complete our contact form to schedule an appointment.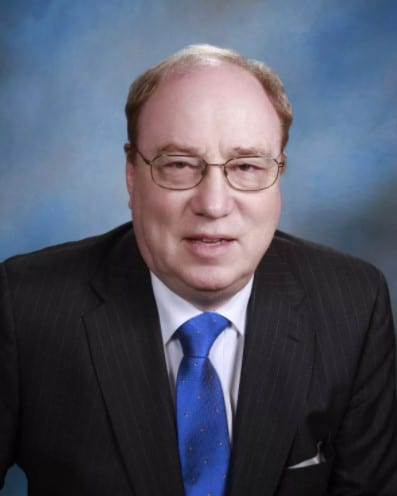 Perry A. Craft has dedicated his life to helping people in need. He has tried, settled, or resolved numerous civil and criminal cases in State and Federal courts, and has represented teachers and administrators before school boards, administrative judges, and the state Board of Education. Learn more about Attorney Craft.