Nashville and Chattanooga Join "Cities for Citizenship"
On December 15, 2014, Mayor Karl Dean's administration announced the city's participation in Cities for Citizenship at the National Immigrant Integration Conference in Los Angeles. Chattanooga also signed the same day, bringing the number of participating cities to 14. This national initiative aims to increase citizenship among eligible U.S. permanent residents by cooperating and sharing experiences.
Mayor Dean said, "Cities for Citizenship aims match Nashville's: making it easier for immigrants who are eligible for citizenship to reach that life-changing goal. We're proud to have joined Chicago and Los Angeles in turning our libraries into hubs for citizenship information this year, and we've done the same thing with our community centers."
The mayors of Los Angeles, Chicago and New York formed Cities for Citizenship in September of 2014 to promote progress on immigration despite the polarization on the issue in the government. When the group was set up, Chicago Mayor Rahm Emanuel said, "Immigrants who become naturalized citizens make significant contributions to our communities, our city and our country, and it's in our collective interest to promote naturalization."
According to Cities for Citizenship's website, the coalition is "…a major national initiative aimed at increasing citizenship among eligible U.S. permanent residents and encouraging cities across the country to invest in citizenship programs." The site includes ways that cities can work to meet these goals, including:
Dedicating and involving city personnel
Funding and supporting direct services
Publicizing, reaching out and engaging the community
Building state and federal relationships
Connecting constituencies with key services and programs
"Through working closely with both Nashville and Chattanooga in our citizenship programs we know how important municipal partnerships can be for effective immigrant integration," said Stephanie Teatro, co-executive director of Tennessee Immigrant and Refugee Rights Coalition. "We are thrilled that Mayor Dean and Mayor Berke are investing in citizenship and joining this important national intiative."
The announcement followed President Obama's visit to Nashville for a speech about immigration reform. His pick of national was seen as recognition of Nashville's burgeoning immigrant populations as well as the city's efforts to address the changing needs of a diverse constituency.
The Cities for Citizenship site contains links with information on how to become a participating city and ways to donate to the cause. If you have questions about what participation could mean for our cities, please contact our office.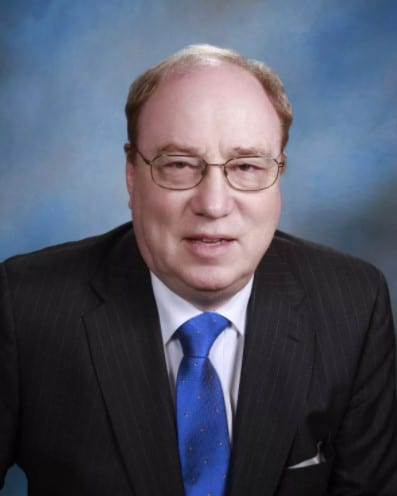 Perry A. Craft has dedicated his life to helping people in need. He has tried, settled, or resolved numerous civil and criminal cases in State and Federal courts, and has represented teachers and administrators before school boards, administrative judges, and the state Board of Education. Learn more about Attorney Craft.